Volunteers
If you are planning to volunteer in the classroom or accompany classes on field trips, YOU MUST BE FINGERPRINTED THROUGH THE DISTRICT. It can take awhile for the process to be completed, so it's best to get it done early. Instruction packets are in the main office. If you have already been fingerprinted through the district, you do not have to do it again. We appreciate your help!
Here is the link for volunteers to schedule fingerprinting:
The Utah State Board of Education may grant an educator one of the following education licenses:
Professional Educator License – a license issued to an individual who has demonstrated all of the State established competencies to be an educator.
Associate Educator License – a license issued to an individual who has met a minimum set of educator requirements and is completing all professional educator requirements to receive a Professional Educator License.
Local Education Agency (LEA)-specific Educator License – a license issued to an individual, approved by the local Board of Education, who has met locally defined competencies to be an educator.
An LEA-specific license area or endorsement may include:
Out of State and Internationally licensed educators completing Utah licensing requirements.
Educators waiting for university license recommendations.
Educators with expired Utah licenses.
Educators working towards an Associate license area/endorsement.
Career and Technical Education educators completing skills testing.
Educators waiting to begin a university licensure program.
Schools may employ individuals holding LEA-specific Educator Licenses, as well as Professional and Associate Educator Licenses, as outlined below based on the employee's FTE:
| | | | | |
| --- | --- | --- | --- | --- |
| Location | Type | Associate | LEA Specific | Professional |
| Aspen Elementary | Elementary | 0.0% | 0.0% | 100.0% |
Welcome to Aspen Elementary
South Jordan City is in need of crossing guards: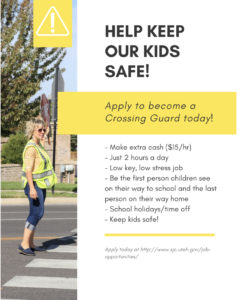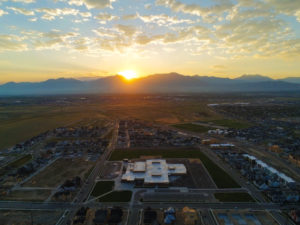 ---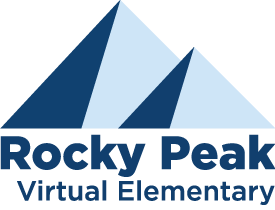 If you are interested in online school, view the flyers
Rocky Peak flyer RockyPeakFlyer4.30
or visit the Rocky Peak Virtual Elementary website to Pre-register.